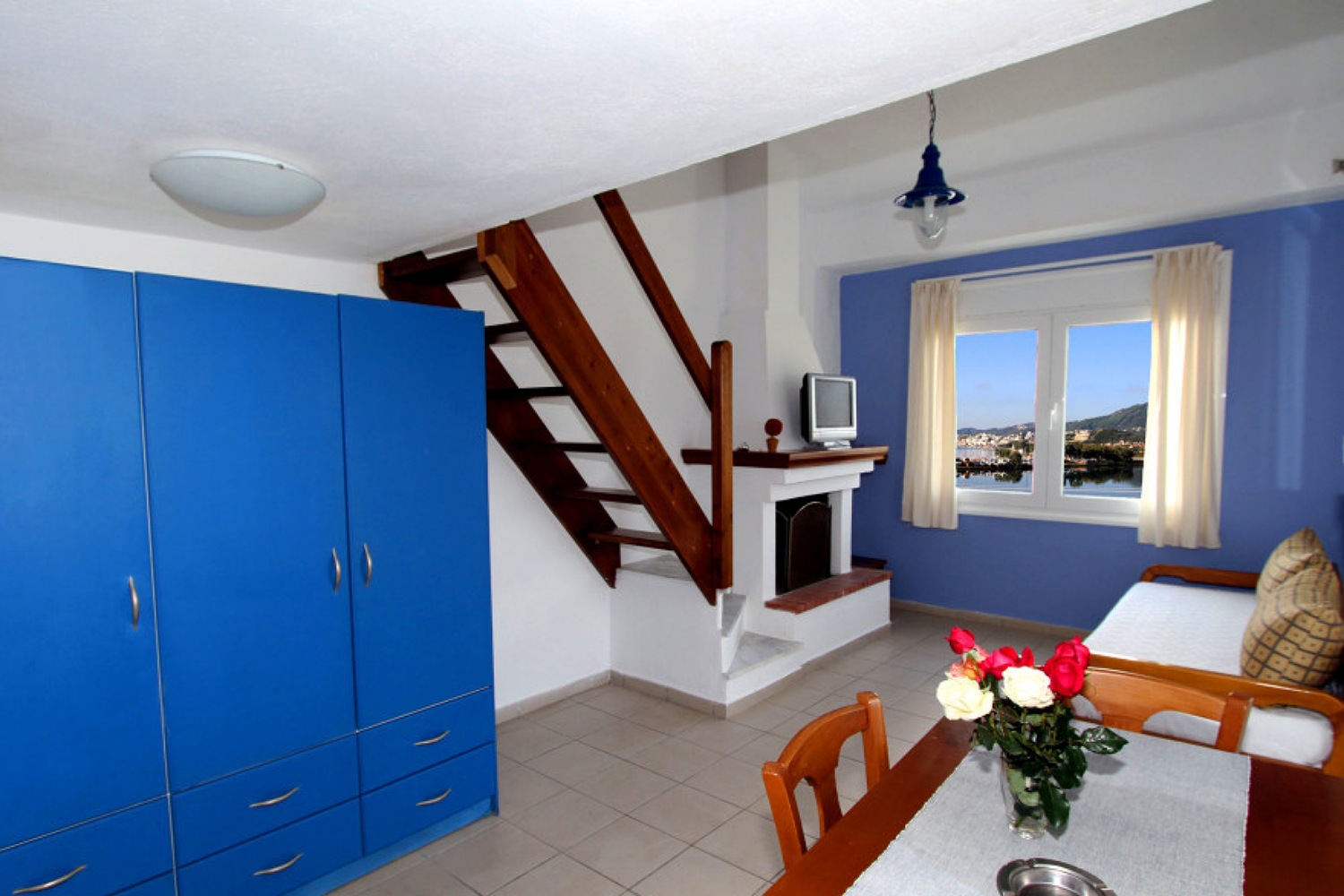 Apartment for 4-6 people
The apartments are comfortable and spacious and can accommodate more than 4 people. These particular apartments have a staircase that leads up to a beautiful, small attic with 2 extra beds. The apartment includes a double bed, two single beds and 2 sofas that can be converted into beds.
The fully-equipped apartments with their spectacular view of the Aegean sea, the lush green mountains and the quaint town of Skiathos create an idyllic atmosphere that will make your stay unforgettable.